Basement Waterproofing, Crawl Space and Yard Drainage Services
All Seasons Waterproofing and Drainage, Inc. has been a leader in basement, crawl space and yard water drainage in the Seattle-Tacoma and surrounding area for over 20 Years.
We offer a variety of crawl space and basement waterproofing services, yard drainage (french drains), wall crack repair, sump pump installation, foundation sealant, and much more. We can help you choose the best and most cost efficient solution to solve your water problem permanently.
All of our employees are trained by Certified Waterproofing Professionals. Our goal is to provide our customers the best possible, permanent solution to their water problem by using only the best materials available and employing only trained, experienced professionals.
At All Seasons Waterproofing and Drainage, Inc., our goal is 100% customer satisfaction.
Each team member knows that our business will thrive when we are able to meet or exceed the needs and expectations of our clients.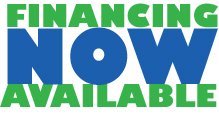 We have Emergency Service Available 24/7 and will respond at the earliest convenience. We are fully licensed, insured and bonded, and have a friendly staff waiting for your call.
If you're looking for a Seattle basement waterproofing contractor, or perhaps you want to get an estimate to fix a foundation wall crack, need a new sump pump or just want to know why basements leak or why crawl spaces have mold and moisture problems, then just call or email the basement repair experts from All Seasons and we'll get you answers to all of your water seepage and yard drainage problems.
So give All Seasons Waterproofing and Drainage, Inc. a call today or click on the button to fill out the form and set up your free estimate today!