About All Seasons Waterproofing and Drainage, Inc.
All Seasons Waterproofing and Drainage, Inc. is a locally owned and operated waterproofing company backed with years of experience solving western Washington's water problems. It is to provide our customers with the best possible, permanent solution to their water problem by using only the best materials available and employing only trained, experienced professionals.
Certified Waterproofing Professionals train all our employees.r, Kirk Carlson, is a who's who in Executives and Business; he has been selected as "Businessman of the Year" (twice), has received the "National Leadership Award," has been Co-Chairman for the Business Advisory Counsel for the State of Washington, was the first dealer of advanced technology with the International Waterproofing Contractors Network in our state and has served on their "Dealership Board" as well.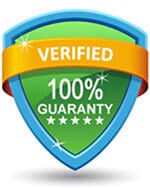 After his service in the United States Marine Corps, our owner began his career in construction in 1979, working for a Drywall and Cement Contractor. Another contractor then hired him to assist in building the Metro Bus Stop Structures and the Seattle City Park Playground Structures. In 1990 he began working in the Waterproofing and Drainage field and became the vice president of a local company. He has installed hundreds of waterproofing systems with his hands, giving him a genuine understanding of how to solve water problems. He has counseled over 20,000 homeowners regarding their water problems and designed effective solutions.
He was born and raised in Seattle and lived in Kenmore. He knows firsthand the weather conditions in the Northwest and the waterproofing and drainage problems they create.

Contact All Seasons Waterproofing And Drainage, Inc. today