Downspout Drainage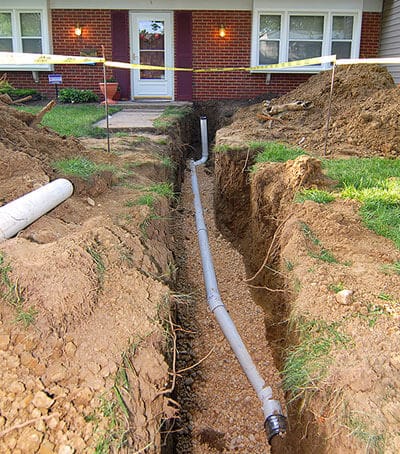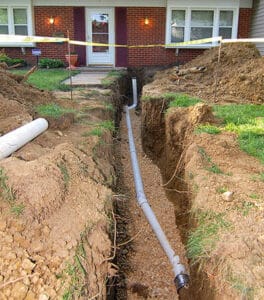 This is so important – moving water where it can flow to a safe spot. Take a few minutes and observe how the water flows from your gutter system. Many times we find that by simply extending a downspout a few feet will cause water to flow away, rather than towards your crawl space or home's foundation. Check for leaks, check the fittings on your gutter system.
Water flows toward the path of least resistance
Obviously, water flows to the point of least resistance. If you find that it is impractical or for a variety of reasons impossible to redirect the flow of water then call the professionals at ALL SEASONS WATERPROOFING and DRAINAGE, Inc. We are here to help.
With over 30 years of experience in dealing with water flow issues we will be able to identify and provide you the most effective and cost efficient way to handle your individual situation.
Many of our customers have tried to deal with water flow on their own. Typically, they just end up frustrated and incur extensive damage to their biggest single asset – their home. Since we offer a free review, consultation and no cost repair bid please know we are here to help.
Email or call us today about our downspout drainage services.